About Us
JVS diving and marine services LLC is located adjacent to Fujairah, U.A.E ports Main gate. Our Specialty and core activity is Ships under water hull cleaning with latest technology, which removes ships underwater growth and barnacles on the hull without causing marine pollution and without minimum damage to ships anti fouling paint coating on the hull.

Our diving and marine services are to fulfill your requirements for underwater hull cleaning, propeller polishing or damage repairs, when your response time is critical, in an emergency, your schedule and when your reputation are on the line.

We have skilled, professionally trained Divers with international diving license, who will perform all kinds of underwater Diving jobs. We can also undertake marine services for Drilling plate, Derrick boat, Passenger sea liner, Container Vessel, Oil barge, Hydrofoil, Marine yachts, Small size vessels, Marine growth on ship hulls and propeller-rudder system at Sharjah, Ajman and Ras Al Khaimah.

You should know that when ships begin to lose speed and fuel efficiency, the loss of profits is never far behind. This is an obvious reason why scheduling your vessels for preventive maintenance makes good economic sense.

Fujairah, United Arab Emirates is a crucial shipping hub, where over 120 ships calling average a day for various ship services and cargo operations. Fujairah is the 2nd busiest Anchorage bunkering station in the world.

Fujairah, United Arab Emirates is known, along with Singapore and Rotterdam as one of the top Bunkering locations in the World.
Particular Advantages of Fujairah port:
Strategic Position outside the Straits of Hormuz.
Safe Calm Waters.
Internationally recognized.
Excellent reputation for Safety and Security.
High level of control and policing.
Varied and Efficient Supply and Service arrangements.
MISSION
Our mission is to provide hull and propeller cleaning in Fujairah port. Our purpose is to maintain a direct communication with our equipment users in order to assist them with our technical, as well as our vast business knowledge in the field.
All employees are expected to help the company attain high quality standards. It is company policy to:
Maintain & keep records of a quality management system in accordance with international standards, regulations & directives.
Ensure all staffs are fully trained & understand their role providing quality services, products & good customer service.
Provide services and products which fully meet customer requirements.
Develop or acquire products which are effective, safe & reliable.
Strive for continual improvement in performance, underpinned by the necessary financial resources, and highlight objectives and progress through internal and external communications.
OUR FLEET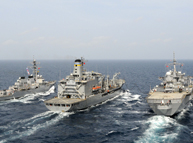 Diving Support Vessels Details
Saturation Diving Systems
Web
www.jvsfujairahhullcleaning.com